Cessna 182N – Pathfinder Plane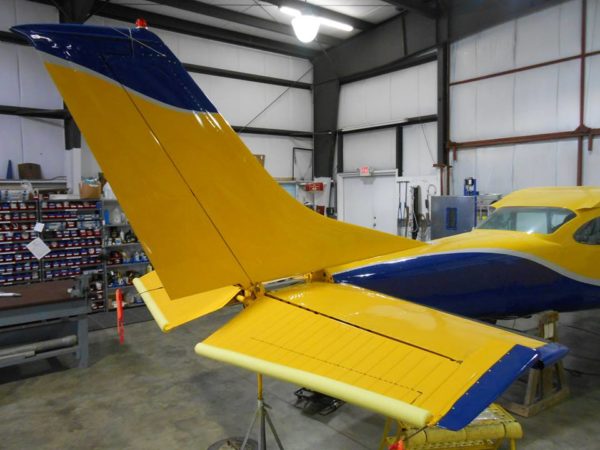 Project: Currently this plane is being overhauled by Missionary Maintenance Services in Ohio. After the work is completed the Pathfinder plane will be serving our project in Palawan, Philippines.
The Cessna Skylane is a perfect Mission plane because it is a single-engine, four-place aircraft, can carry over 1,200 pounds, is able to operate out of 1,000 foot airstrips, travels at 170 MPH and has a range of 900 miles. In 1999, Adventist World Aviation and the International Pathfinder clubs together purchased and rebuilt this Skylane for mission service, thus the "Pathfinder Plane" was born.
At the 2014 "Forever Faithful" International Pathfinder Camporee in Oshkosh, Wisconsin, AWA along with Thunderbird Adventist Academy and Andrews University, ran a ground school, flight simulator program, and offered "Young Eagle" flights for all interested. The "Pathfinder Plane" was on display, and Pathfinders from all around the world were not only able to see and touch it, but also meet the missionary who has been flying this plane in Guyana for the past several years.
This special plane is back in the U.S. for necessary maintenance. After five years of service, it needs a complete overhaul. Unfortunately, while it is sitting here waiting for the required work, the mission services it was providing in Guyana have come to a halt. A second "Pathfinder Plane" has been commissioned to replace this one in Guyana, and it is nearly ready to deploy. However, funds are desperately needed to make this possible.
We also need funding to provide the overhaul of the original "Pathfinder Plane" and return it to service in the mission field. It is slated to go to the Philippines where it is desperately needed as soon as the work is completed.
Encourage your Pathfinder Club, your Sabbath School class, or your school to raise funds to help get this plane ready for its return mission service—it is urgently needed. Without it, people in the hard to reach places are not receiving medical assistance or hearing the stories from the Bible.
Donation Summary
Partner with AWA - Help us to overhaul this plane
Our Pathfinder Plane needs a complete engine and propeller overhaul, new paint, and exterior/interior refurbishment. It is currently at Missionary Maintenance Services in Ohio, starting the overhaul process.
Once the refurbishment is completed and the aircraft is made air worthy, it will be transferred to the Philippines for mission service. To realize this goal, $110,000 is needed to cover the expenses of the labor and parts.
Philippines Articles
nik@flyawa.org
Our Cessna 182 Pathfinder plane is flying again!  The Pathinder plane is AWA's flagship and it's been in service for many years. Click [ here ] to learn about Pathfinder plane. Today the plane flew again after a year in a complete engine, airframe and avionics overhaul at [ Mission Maintenance Services ] in Ohio. The next step? The next step is to ship [...]
nik@flyawa.org
Currently this plane is in final assembly at Missionary Maintenance Services in Ohio. After the work is completed the Pathfinder plane will be serving our project in Palawan, Philippines.