Partner with Adventist World Aviation
All our missionary and operational support is only made possible by donations. A financial gift makes a great impact that resonates far beyond our walls, and directly into the mission field. Monetary contributions enable the lifesaving work that our missionaries do each day. Visit our website to find opportunities to support a project, a missionary, or the overall mission of reaching the difficult to reach people around the world with mission aviation.
Monthly Missionary Family Support
One-time Missionary Family Support
Recurring Support – Global Outreach

Missionary Emergency Medical Fund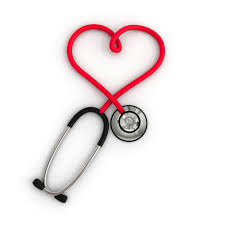 Even though AWA works in aiding others in medical relief, both in emergencies and non-emergency situations, disasters still affect its missionaries and staff members. Occasionally, medical expenses arise that are not covered by insurance. Those who are affected are greatly needed by AWA.
To help with these unplanned medical emergency expenses, AWA strives to keep funds available in its EMERGENCY MEDICAL FUNDS account. The funds have been depleted because of recent medical emergencies; more funds are needed to be prepared for any possible future situation.
We need to immediately raise a minimum of $10,000!
Will you help us get put funds back into this important account? By doing so, you will help keep AWA's missionaries working for God.
Emergency Medical Fund
One-time/Monthly Support

Emergency Medical Fund
One-time Support in CAD

Donate Online with Amazon Smile
Amazon will donate 0.5% of the price of your eligible AmazonSmile purchases to Adventist World Aviation whenever you shop on AmazonSmile.
AmazonSmile is the same Amazon. Same products, same prices, same service.
Support your charitable organization by starting your shopping at smile.amazon.com

Disclaimer
While Adventist World Aviation seeks to honor all restricted gifts to be used for their designated purpose, Adventist World Aviation reserves the right to determine the final use and disposition of financial gifts received.