Nicaragua Mission Project
The aviation mission base in Nicaragua is located in the north east corner by the boarder of Honduras. This part of the country is extremely isolated from the rest of the country due to its geographic location. Mountain ranges and endless impermeable jungle separate the Miskito people from the advancements civilization provides. Transportation and communication infrastructure was never fully developed in this area. The region has very limited medical care and many suffer and often lose their lives because they cannot receive the care they need to survive.
This is an excellent location for an aviation base because of the enormous impact that aircraft are able to have. The La Tronquera Nicaraguan Mission Air Base has been in existence for over 8 years. Over these years, over 600 patients have rescued from the remote jungle and flown to Puerto Cabezas where they are taken to the hospital. If patients don't have access to these flights, they must travel by boat or bus, a journey that typically takes 48-56 hours. When emergency strikes, most patients must reach care within a few hours in order to survive. Having the airbase here allows for quick and expedient extractions, saving hundreds of lives.
The mission base now has two new missionary families that arrived in 2016 with a third family expected in the coming months, which dramatically expands the potential this base has to reach the Miskito people.The AWA – Wings Over Nicaragua project has been developing rapidly over the last few months! Wings of Hope (WOH) in St. Louis MO has been a strategic partner for many years and we have recently renewed that relationship in a very significant way. WOH is providing AWA with a Cessna 182 for a very moderate cost and will also be preparing the airplane for deployment to Nicaragua. In Puerto Cabezas dedicated WOH pilot TJ Stewart is maintaining the medical emergency flights to the rural villages and transporting mission teams to conduct medical and dental clinics. We are looking forward to working with WOH for maintenance and deployment assistance with other AWA aircraft as well.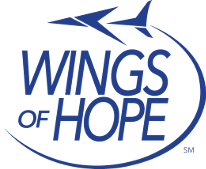 Click here to learn more about Wings of Hope.
Nicaragua Missionaries
As with other projects, AWA accepted the challenge of this mission without knowing how God would provide. You will be hearing more about the missionary families that have committed to the project in Nicaragua. Each family has a unique story of how they have been called and are now being equipped for missionary service and how God has provided in amazing ways.
Missionary Housing Project
Partner with AWA - Support Nicaragua Project
One of Christ's last instructions to us was to simple "GO". So that is what AWA is doing on a daily bases. Going. Going far. Going to the most remote locations this world has to offer. And once we get there, our mission bases stay busy serving. We invite you to journey with us by supporting one of our projects.
Nicaragua Spotlight
About Nicaragua
Nicaragua, officially the Republic of Nicaragua, is the largest country in the Central American isthmus. The population of Nicaragua is slightly over 6 million. Nicaragua's capital, Managua, is the third-largest city in Central America. The multi-ethnic population includes indigenous peoples, Europeans, Africans, Asians. The main language is Spanish. Native tribes on the eastern coast speak their own languages.
The Spanish Empire conquered the region in the 16th century. Nicaragua gained independence from Spain in 1821. Since its independence, Nicaragua has undergone periods of political unrest, dictatorship, and fiscal crisis—the most notable causes that led to the Nicaraguan Revolution of the 1960s and 1970s. Nicaragua is a representative democratic republic.The mixture of cultural traditions has generated substantial diversity in art and literature, particularly the latter given the literary contributions of Nicaraguan poets and writers, including Rubén Darío, Pablo Antonio Cuadra and Ernesto Cardenal. The biological diversity, warm tropical climate and active volcanoes make Nicaragua an increasingly popular tourist destination.
Source: Wikipedia
Nicaragua has no official religion. Catholic bishops are expected to lend their authority to important state occasions, and their pronouncements on national issues are closely followed. They can be called upon to mediate between contending parties at moments of political crisis.
The largest denomination, and traditionally the religion of the majority, is Roman Catholic. The numbers of practising Roman Catholics have been declining, while members of evangelical Protestant groups and Mormons have been rapidly growing since the 1990s. There are also strong Anglican and Moravian communities on the Caribbean coast.
Popular religion revolves around the saints, who are perceived as intercessors (but not mediators) between human beings and God. Most localities, from the capital of Managua to small rural communities, honour patron saints, selected from the Roman Catholic calendar, with annual fiestas. In many communities, a rich lore has grown up around the celebrations of patron saints, such as Managua's Saint Dominic (Santo Domingo), honoured in August with two colourful, often riotous, day-long processions through the city. The high point of Nicaragua's religious calendar for the masses is neither Christmas nor Easter, but La Purísima, a week of festivities in early December dedicated to the Immaculate Conception, during which elaborate altars to the Virgin Mary are constructed in homes and workplaces.
The country's close political ties have encouraged religious ties. Buddhism has increased with a steady influx of immigration.
Source: Wikipedia
Peñas Blancas, part of the Bosawás Biosphere Reserve is the second largest rainforest in the Western Hemisphere, after the Amazonian Rainforest in Brazil. Located northeast of the city of Jinotega in Northeastern Nicaragua.
Ethnic Groups
5% of Nicaraguans are Amerindians, the descendants of the country's indigenous inhabitants. Nicaragua's pre-Columbian population consisted of many indigenous groups. In the western region the Nicarao people, after whom the country is named, were present along with other groups related by culture and language to the Mayans. The Caribbean coast of Nicaragua was inhabited by indigenous peoples who were mostly chibcha-related groups that had migrated from South America, primarily present day Colombia and Venezuela. These groups include the Miskitos, Ramas and Sumos. In the 19th century, there was a substantial indigenous minority, but this group was largely assimilated culturally into the mestizo majority.
Language
Nicaraguan Spanish has many indigenous influences and several distinguishing characteristics. For example, some Nicaraguans have a tendency to replace the "s" sound with an "h" sound when speaking. Although Spanish is spoken throughout, the country has great variety: vocabulary, accents and colloquial language can vary between towns and departments.
On the Caribbean coast indigenous languages, English-based creoles and Spanish are spoken. Miskitu, spoken by the Miskitu people as a first language and some other indigenous and Afro-descendants people as a second, third, or fourth language, is the most commonly spoken indigenous language. The indigenous Misumalpan languages of Mayangna and Ulwa are spoken by the respective peoples of the same names. Many Miskitu, Mayangna, and Ulwa people also speak Miskito Coast Creole, and a large majority also speak Spanish. Fewer than three dozen of nearly 2,000 Rama people speak their Chibchan language fluently, with nearly all Ramas speaking Rama Cay Creole and the vast majority speaking Spanish. Linguists have attempted to document and revitalize the language over the past three decades.
The Garifuna people, descendants of indigenous and Afro-descendant people who came to Nicaragua from Honduras in the early twentieth century, have recently attempted to revitalize its Arawakan language. The majority speak Miskito Coast Creole as their first language and Spanish as their second. The Creole or Kriol people, descendants of African slaves brought to the Mosquito Coast during the British colonial period and European, Chinese, Arab, and British West Indian immigrants, also speak Miskito Coast Creole as their first language and Spanish as their second.
Source: Wikipedia
Nicaragua Articles
nik@flyawa.org
Another medical evacuation in Nicaragua! This two day old infant had respiratory difficulties and fluid mixed with blood in her lungs. She was flown directly to ICU and needs your prayers! Thanks to pilots Artur [...]
nik@flyawa.org
Update - 12/22/2016 This is the second medevac flight in as many days for AWA pilot Artur in Nicaragua! A young boy with acute appendicitis and a one day old newborn with pneumonia. We are [...]