Partners & Sponsors

AVweb – World's Premier Independent Aviation News Resource

CJAviation
For more than 20 years C J Aviation, Inc. a family owned and operated FAA (Federal Aviation Administration) and EASA (European Aviation Safety Agency) approved repair station has been providing superior service. We have grown through the years primarily by customer referrals and our presence at trade shows. Conveniently located near the Kendall-Tamiami Executive Airport in Kendall, Florida, we have trained mechanics providing superior overhauls that keep your Dukes and Weldon pumps in great working order. C J Aviation, Inc. provides you with custom application aviation fuel pumps and other services with quick turnaround times and affordable rates; these rates never include AOG charges. With our excellent service and proven work, our EASA and FAA approved company guarantees your satisfaction.
Visit CJAviation's web site here.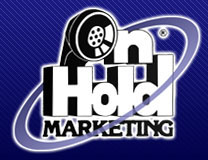 On Hold Marketing
Since our inception in 1989, On Hold Marketing has grown from a regional studio to a national provider of music and messaging for On Hold and In Store marketing. Being small keeps us nimble and responsive. Our customers eventually get to know all of us on a first name basis, and during business hours your call will be answered by one of us…yes, a real live person.
We've assembled a talented staff that has the precise experience to create great programs, make changes when desired, solve technical problems, or just make those small tweaks that make the difference between "good enough" and "just right".
Visit OnHold Marketing's web site here.

Sandia Aerospace
Located in the high desert of Albuquerque, New Mexico, SANDIA Aerospace was founded in 1997 by a group of avionics professionals to provide high quality avionics products to General, Corporate and Regional airline markets. Major product offerings include the company's STX 165 Transponder with Built-in Encoder, SAE 5-35 Altitude Encoder, SAC 7-35 Airdata Computer, Avionics Cooling Fans,and MARC 70 interface modules. SANDIA products are offered worldwide by both avionics modification centers and aircraft manufactures.
Visit Sandia's web site here.

TKM Avionics
Since 1968, our factory in Arizona has provided top quality equipment for General Aviation throughout the United States and worldwide. TKM Avionics provides reliable, reasonably priced avionics and test equipment. Over 37,000 TKM Inc. replacement radios have been placed into field service to date.
"All of our new 'slide-in' replacement units ship from the factory with a 2-year warranty. Now, more than ever, we're focused on quality and advanced engineering to ensure our systems offer 'plug and play' ease of installation. We're also working on innovations such as Bluetooth connectivity and 8.33khz EASA compliant models." – Ken Beckemeyer
Visit TKM's web site here.

Wicks Aircraft
Visit Wicks's web site here.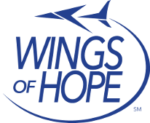 Wings of Hope
Who We Are
Wings of Hope is a global humanitarian charity that has been helping the world's poor since 1962. As our name suggests, we use our wings to deliver resources to the poor—but not all of our efforts involve aviation.
Our Mission
Wings of Hope is an aviation nonprofit delivering humanitarian programs around the globe to lift people in need toward health and self-sufficiency.
What We Do
We work on a global scale, helping the world's poorest citizens access the basic resources essential for human dignity.
Visit WOH web site here.