Philippines – Palawan Project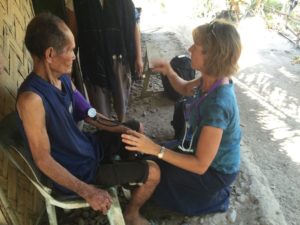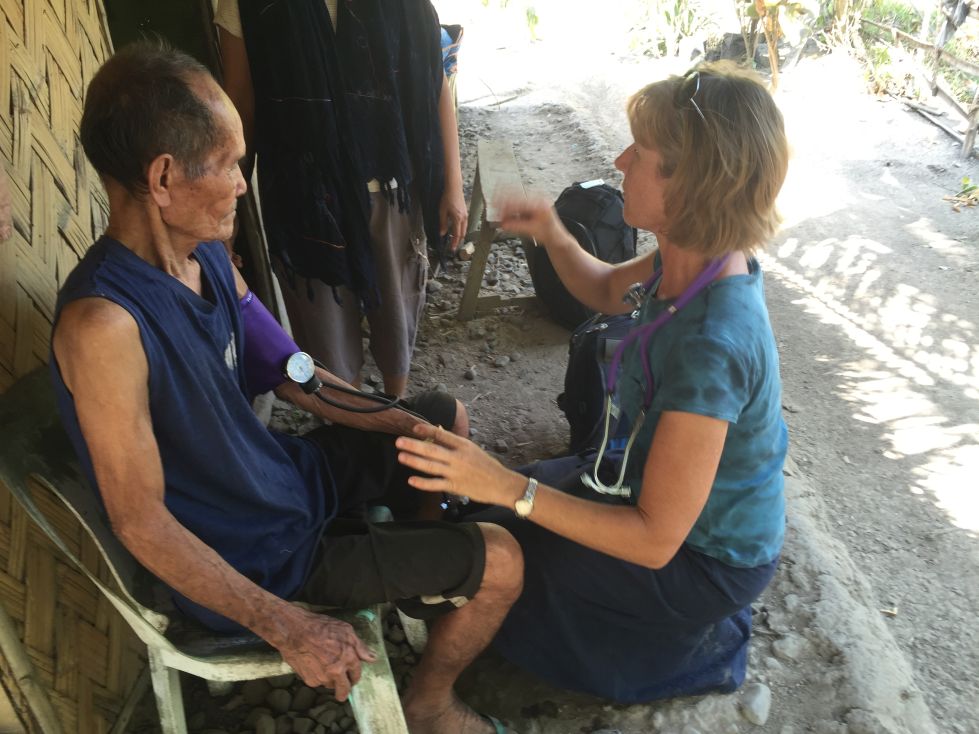 Adventist World Aviation has a mission base strategically located on the island of Palawan. Having a base placed here allows access to hundreds of outlying islands. A mission base in the Philippines allows aviation to bring aid to remote areas, as well as focus on evangelizing areas that others cannot reach. Many islands never receive the gospel because they are so difficult to reach. The aviation based in Philippines focuses heavily on transporting evangelist and Pastors to remote islands.
Having an aircraft here greatly opens windows for spreading the gospel to isolated Filipino inhabitants. The Philippines airbase also focuses on bringing aid to those suffering.
The Philippines are known to experience heavy devastating typhoons. Aviation operations will be used to aid in disaster relief operations by transporting and delivering emergency supplies to impacted areas.
Meeting people's physical needs is the right arm of the gospel message. By providing physical and spiritual aid to those in need, Adventist World Aviation remains very busy at this aviation mission.
Palawan Missionaries
Partner with AWA - Support Palawan Mission Project
One of Christ's last instructions to us was to simple "GO". So that is what AWA is doing on a daily bases. Going. Going far. Going to the most remote locations this world has to offer. And once we get there, our mission bases stay busy serving. We invite you to journey with us by supporting one of our projects. 
About Palawan
Island of Palawan
Palawan is composed of the long and narrow Palawan Island, plus a number of other smaller islands surrounding the main island. The Calamianes Group of Islands to the Northeast consists of Busuanga Island, Coron Island and Culion Island. Durangan Island (Dulangan) almost touches the westernmost part of Palawan Island, while Balabac Island is located off the southern tip, separated from Borneo by the Balabac Strait. In addition, Palawan covers the Cuyo Islands in the Sulu Sea. The disputed Spratly Islands, located a few hundred kilometres to the west, are considered part of Palawan by the Philippines, and is locally called the "Kalayaan Group of Islands".
Palawan's almost 2,000 kilometres (1,200 mi) of irregular coastline are dotted with roughly 1,780 islands and islets, rocky coves, and sugar-white sandy beaches. It also harbors a vast stretch of virgin forests that carpet its chain of mountain ranges. The mountain heights average 3,500 feet (1,100 m) in altitude, with the highest peak rising to 6,843 feet (2,086 m) at Mount Mantalingahan. The vast mountain areas are the source of valuable timber. The terrain is a mix of coastal plain, craggy foothills, valley deltas, and heavy forest interspersed with riverine arteries that serve as irrigation.
Source: Wikipedia
The predominant religion in Palawan is Roman Catholicism with approximately 75% adherence. In 2014, the Roman Catholic Apostolic Vicariate of Puerto Prinsesa had a 68% adherence while the Roman Catholic Apostolic Vicariate of Taytay (Northern Palawan) had an 88% adherence. One of the religious orders that had a significant mission in the islands is the Order of Augustinian Recollects.
The island of Palawan is divided into two Apostolic Vicariates: the Apostolic Vicariate of Puerto Princesa in Southern Palawan and the Apostolic Vicariate of Taytay in Northern Palawan.
Immaculate Conception Cathedral in Puerto Princesa, Palawan
Protestantism and other groups
Several Baptist and other Protestant denominations have a strong presence on Palawan as do the Church of the Foursquare Gospel in the Philippines, and the Seventh-day Adventists.
Charismatic groups such as Jesus is Lord (JIL) and the Life Church (formerly known at the Life Renewal Center).
The Members Church of God International popularly called Ang Dating Daan establishes three church districts namely Coron, Northern Palawan and Southern Palawan which signifies strong membership in the province.
Other Christian denominations including the indigenous Iglesia ni Cristo has many local congregations in the province.The Church of Jesus Christ of Latter-day Saints, the United Church of Christ in the Philippines or (UCCP), the Jesus Miracle Crusade, the Pentecostal Missionary Church of Christ or PMCC as well as the Iglesia Filipina Independiente (Philippine Independent Church or Aglipayan Church) which is standing as one diocese (The Diocese of Palawan). Jehovah's Witnesses have an active membership of 181,236 in the Philippines as of 2012. Special pioneers from the Witnesses have been preaching to prisoners at the Iwahig penal colony in Palawan, and were permitted to build a small Kingdom Hall right on the premises.
Islam
While the formerly Muslim majority population in Mindanao was reduced to 40% as a result of the influx of Christian Filipino settlers in the 20th century, as of 2015 Muslims were reported by the Routledge Handbook of Southeast Asian Democratization as forming an "overwhelming majority" in Palawan, as well as the Sulu Archipelago.[23] However, other sources had earlier reported a 50-50 split between Muslims and Christians—with Muslims concentrated mostly in the south of Palawan.
Other religions
There are Buddhists – mainly Vietnamese refugees[citation needed] who settled in Palawan, as well as some ethnic Chinese Buddhists. One notable Vietnamese Buddhist Temple in Palawan is Chùa Vạn Pháp.
Most of the ethnic minorities such as Batak and Tagbanwa are animists, but many have become Christians (usually Protestant) or have joined other sects.
Source: Wikipedia
People of Palawan
The province is a melting pot of 87 different cultural groups and races who live together in peace and harmony. Basically, its culture bears a strong influence from China, India and the Middle East. Influx of migrants from other parts of the Philippines, particularly from Muslim Mindanao, accounts for the high population growth rate of 3.98% annually. The native-born Palaweños still predominate the populace. Eighteen percent is composed of cultural minority groups such as the Tagbanwa, Palawano, Batak, and Molbog.
Language
There are 52 languages and dialects in the province, with Tagalog being spoken by more than 50 percent of the people. Other languages are Cuyonon (26.27 percent), Hiligaynon (9.6 percent), and Palawano (4.0 percent).
Economy
Palawan's economy is basically agricultural. The three major crops are palay, corn and coconut. Mineral resources include nickel, copper, manganese, and chromite. Logging is also a major industry. Palawan has one of the richest fishing grounds in the country. About 45% of Manila's supply of fish comes from here. Having natural gas reserves of approximately 30,000 trillion cubic feet, the province is the only oil-producing province in the country. In addition, tourism is also a thriving sector.
Pearl diving used to be a significant economic activity for Palawan until the advent of plastics. The world's largest pearl, the 240 millimetres (9.4 in) diameter Pearl of Lao Tzu, was found off Palawan in 1934.
The economic and agricultural business growth of province is at 20% per annum. Coconut, sugar, rice, lumber, and livestock are produced here.
Source: Wikipedia
Palawan Articles
nik@flyawa.org
Currently this plane is in final assembly at Missionary Maintenance Services in Ohio. After the work is completed the Pathfinder plane will be serving our project in Palawan, Philippines.
nik@flyawa.org
Dear Friends: Laura LaBore, a nurse with AWA, was delighted that Raylene Espinosa, wife of Edgar, land manager for the project, wanted to go with her to do community outreach.  Raylene and Laura walked the [...]