Rebecca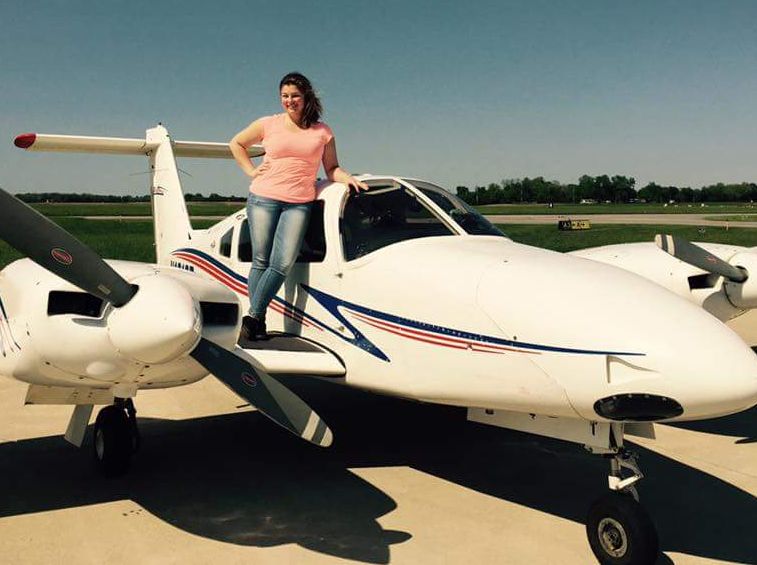 Rebecca joined the Wings For Humanity Guyana team in February 2017. She is from Michigan and has a Bachelor's degree in Aviation Business Science from Andrews University.
Rebecca is a multi-engine commercial ratted pilot as well as a Certified Flight Instructor. Rebecca's passion is anything to do with aviation. She recently started the first aviation ground school in Mabaruma, Guyana as a way to inspire youth to become excited about aviation and aspire to be pilots or engineers.
Rebecca also mentors youth in academics and loves to sing and play her guitar.
Partner with AWA - Support Rebecca
Today, you have an opportunity to join a circle of people striving to reach the far corners of our world with the Gospel message.  Daily, AWA missionaries follow the 2000 year old model that Christ left when He was here on earth: Love those around them, and provide care for those that are hurting. Each AWA missionary does an invaluable work to further the gospel, however, none of them can do this work alone. It takes a team of people to unity together and boldly commit to this cause. There is an opportunity for you to join this work and be an influential part of bringing joy, and healing to this world. Consider being a part of this force that brings change around the world. By financially partnering with our missionaries you too can stand with us to positively shift our world till Jesus comes again! 

Mission Project
nik@flyawa.org
2017-10-11T19:56:02+00:00
Guyana Mission Project Medevac The mission outpost in Guyana is located in the top north west corner of the country called Region 1. The AWA airbase works out of a village called Mabaruma. This base has been in existence for 10 years. In that time, the AWA missionaries have created deep roots within the community and have many ministries aside from aviation operations. The flight program in Guyana is very active. A large majority of the flights within this project are focused on providing emergency medical evacuations [...]
Newsletters
nik@flyawa.org
Guyana Mission From the first time I was able to get my hands on the controls of an airplane, I was hooked. My passion for aviation led me to want to learn [...]