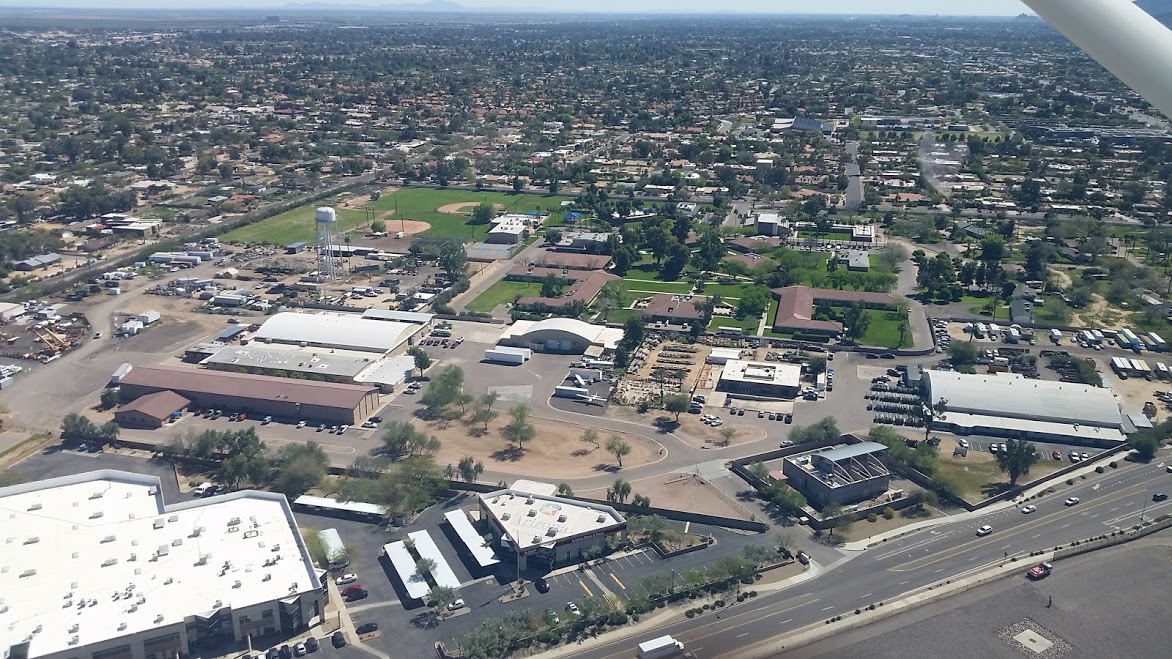 One of the many advantages of flying is the incredible views available only to those of us in the air! As we depart and arrive from our local airport, the training time in between brings with it the work to develop special skills, but also provides a unique way of looking at the world around us.
We spend most of our time dealing with other air FLIGHT SCHOOL THUNDERBIRD ADVENTIST ACADEMY Aviation Skills Create Better Students traffic, radio communications, and navigating our way around the busy airspace environment. Putting our students through these paces helps develop their piloting abilities. It's a lot to handle at times but greatly benefits the students.
One flight student stated,
"The aviation program at Thunderbird Adventist Academy is truly a blessing. I've learned many skills that help me both in and outside of the aircraft. Aviation has challenged me to be a better student. My short-term memory has increased tremendously from all the radio calls required to air traffic control. This skill has helped me in other classes, such as Math and English."
While we do need to be on our toes when flying, we should never forget the other important realities it can allow us to see of spiritual significance. Sometimes we're flying over vast open spaces, the desert, or the beautiful mountain ranges that surround our valley. During each flight, we get to see the grandeur of God's handiwork.
The other perspective we receive is overlooking the wide expanse of the metropolis in our area. We are traveling high above the hustle and bustle of life in the countless buildings that represent homes and businesses. This translates to hundreds of thousands of people living and working underneath our training flights daily. And while those types of large numbers can be mind boggling for us to deal with, it's a real comfort to know that our God loves and takes particular interest in each one of those individuals down there on the ground, as well as each of our lives.
We have the same assurance given to the prophet Jeremiah, "Before I formed you in the womb I knew you, and before you were born I consecrated you" (Jeremiah 1:5 ESV).
Each morning, afternoon, or evening when I fly over the wide expanse of the city, I'm reminded that while the true scale of our significance in this universe is very, very small, God has raised us up to special recognition as His sons and daughters. The individuals down in the cityscape below are not lost in the shuffle; we are not just another number. We are His, unique and cherished.
We continue to ask for your prayers as we move into a new school year. With the assurance that God is aware and cares for each of us and our challenges, we are hopeful and looking forward to what this school year will bring. Thank you for keeping us in your prayers as we continue working to build the critical infrastructures into this program at Thunderbird. Your support is very much appreciated!
By Dina Simmons, aviation program director at Thunderbird Adventist Academy.
Visit TAA's page here.