Jerry Cans!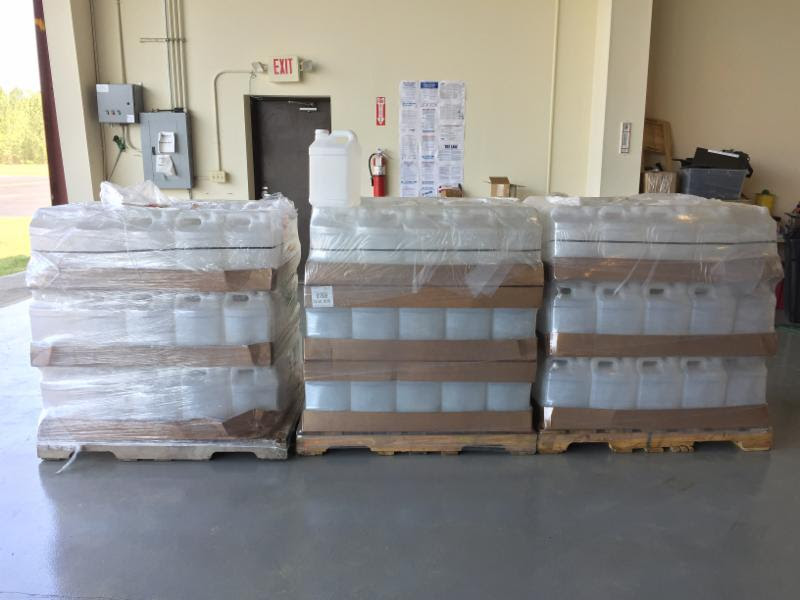 . . . helps store clean water and provide safe food storage!
Adventist World Aviation was able to obtain three pallets of Jerry Cans, which are suitable in our mission fields to store clean drinking water, as well as food storage safe from undesirable critters.
Most of our homes in the United States has appropriate storage compartments for our food. Yet, many people in the mission field contend daily with critters in their food.
Would you be willing to help us ship these Jerry Cans, and many more to the mission field. Not just to help our missionaries, but the villagers, too!
$5 will ship ONE Jerry Can

$50 will ship TEN Jerry Cans

$100 will ship TWENTY Jerry Cans
Motorcycle!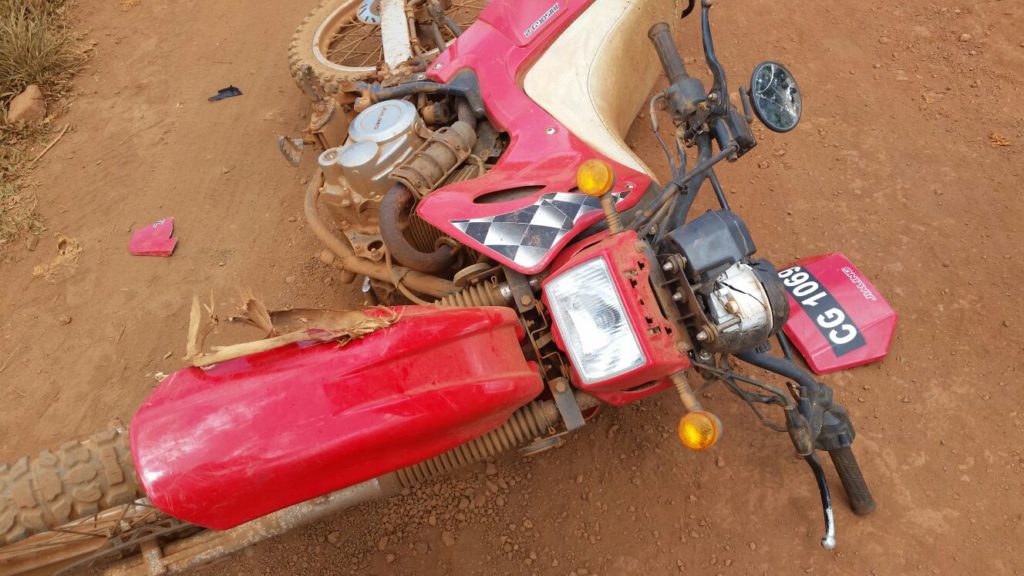 . . . occurred on Wednesday, April 19, 2017
On Wednesday, April 19, 2017, Darren Lea, our mission pilot in Guyana had an unfortunate motorcycle accident on his way to the airstrip in Mabaruma, to prepare for a flight. As part of the Easter celebration, children were flying their kites, which is a big event this time of year. The kites are very large that heavy cords are needed to fly them hundreds of feet in to the air.
As Darren was riding past the children, one of the kite cords caught him across the chest, as he was braking for a speed bump. With the loose gravel on the road, the cord hitting his chest, he lost control and slid for about 30 feet with the motorcycle landing on top of him.
This accident caused many scrapes, bruises and other injuries, though nothing critical. He has been on bed rest for several days so he can begin flying again.
We praise God that his injuries were not too serious and he will have a full and speedy recovery.
The motorcycle did not fare as well. It is beyond reasonable repair. A replacement is needed for the airbase in Mabaruma. It is the most efficient form of transportation for Darren to and from the airbase.
NEEDED: $2,200 for replacement motorcycle
What do Jerry Cans and a motorcycle have in common?
Your financial assistance to help our missionaries serve God more efficiently!
Please keep our missionaries in your daily prayers!