Memberships & Affiliations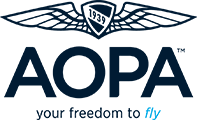 AOPA – Aircraft Owners and Pilots Association
With hundreds of thousands of members, AOPA is the largest, most influential general aviation association in the world. AOPA has achieved its prominent position through effective advocacy, safety education and training, enlightened leadership, technical competence, and hard work. Providing member services that range from representation at the federal, state, and local levels to legal services, advice, and other assistance, AOPA has built a service organization that far exceeds any other in the aviation community.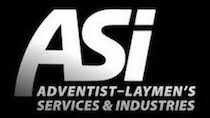 ASI – Adventist-laymen's Services & Industries
Adventist-laymen's Services & Industries (ASI) is a membership-based organization of Seventh-day Adventist laypeople who are enthusiastic about actively participating in the church's worldwide mission.
This unique and diverse group of approximately 1,000 members ranges from business owners to individual professionals to supporting ministries. In short, ASI members are Adventists from every walk of life.
ASI's philosophy promotes a Christ-centered lifestyle, manifested by a commitment to be in daily partnership with God. ASI members seek to experience God's love in their own lives and share that love with the people they encounter in their everyday work and activities—hence ASI's motto, Sharing Christ in the Marketplace.
Furthermore, ASI is committed to supporting the Seventh-day Adventist Church and its various outreach programs; which include health, education, evangelism, community services, family concerns and special projects.
Mission
ASI—the organization of Seventh-day Adventist lay persons involved in professions, industry, education, and/or services—exists to provide challenge, nurture and experience in Sharing Christ in the Marketplace as well as support the global mission of the Seventh-day Adventist Church.
Vision
ASI and its members will be known for their unswerving honesty in business principles and practices, unflagging participation in the various ministries of the Church, unwavering positiveness toward Church leadership, unhesitating provision for the needs of others, and untiring focus o­n the Christ they represent in the marketplace.
Visit ASI's web site here.

CPA – Cessna Pilots Association
CPA is dedicated to providing owners of Cessna piston singles and twins with the technical information, support services, and social events to allow them to enjoy and preserve their Cessna aircraft in a safe and economical fashion. We've been serving the Cessna-owner community for almost 30 years.
Key benefits of CPA membership include:
Monthly CPA Magazine chock full of articles, information and ads specific to single- and multiengine Cessnas.
Members-only section of the website with CPA Magazine archives, TechNotes, Model Histories, ADs, SAIBs, SBs, and much more.
Members-only online forums providing instant access to the vast accumulated knowledge of CPA's members, including both general-interest and model-specific areas.
Weekly E-ATIS, CPA's email newsletter to keep you up to date on Cessna-specific news, information and events.
CPA TechNotes covering numerous frequently-asked questions about Cessna piston aircraft.
Tech staff of seasoned A&P/IA Cessna experts available to answer your technical questions.
Visit CPA's web site here.

IAMA – International Association of Missionary Aviation
IAMA is a member-based not-for-profit (501C3) organization consisting of over 50 schools and sending organizations. All of these entities subscribe to our common Statement of Faith and aspire to use our God-given resources to share the love of Christ to the world around us.
Purpose
It is specifically our purpose to encourage our members in their role in mission aviation by providing networking opportunities, facilitating the preparation of individuals for mission aviation service, and promoting the welfare of members by:
Representing them and acting as a liaison to the general public.
Fund Raising
Providing other services as deemed suitable
Visit IAMA's web site here.

Smithfield-Selma Area Chamber of Commerce
The Greater Smithfield-Selma Area Chamber of Commerce is proud to serve and support a community of thriving businesses that not only offer superior products and services, but lend their unified voices to the continuous development of innovative, competitive commerce in Smithfield and Selma, throughout Johnston County and beyond. Our Chamber is member-driven, which means we listen, engage, and act with a commitment to our members' success and prosperity.
Visit Smithfield-Selma Area Chamber of Commerce web site [ here ].

WANGO – World Association of Non-Governmental Organizations
Concerned with universal values shared across the barriers of politics, culture, religion, race and ethnicity, the founding organizations and individuals envisioned an organization that would enable NGOs to work in partnership across those barriers, thereby weaving a selfless social fabric essential to establishing a worldwide culture of peace. By optimizing resources and sharing vital information, WANGO provides a means for NGOs to become more effective in completing their vital tasks.
With its global network of NGOs, as well as affiliates drawn from the ranks of governmental and intergovernmental bodies, business, and universities, WANGO has become an international leader in tackling issues of serious global concern.
Mission
The World Association of Non-Governmental Organizations is a global organization whose mission is to serve its member organizations, strengthen and encourage the non-governmental sector as a whole, increase public understanding of the non-governmental community, and provide the mechanism and support needed for NGOs to connect, partner, and multiply their contributions to solve humanity's basic problems.
Purposes
The World Association of Non-Governmental Organizations adopts as its mandate the following purposes and objectives:
To unite NGOs worldwide in the cause of advancing world peace, as well as well-being at all levels – individual, family, tribal, national, and world;
To assist its member organizations in accomplishing their tasks relative to creating a better society and world: economically, socially, environmentally, politically, and morally;
To empower its worldwide membership by acting as one strong and unified voice in advancing conflict resolution and moral solutions to pressing global, national, and social problems;
To serve its member organizations by acting as their advocate and spokesman at the international level on issues of mutual concern, by working in partnership with the United Nations and other intergovernmental bodies to voice concerns and advance objectives of the membership, and by providing forums for interaction and exchange of information among its members;
To unite NGOs worldwide in support of the Universal Declaration of Human Rights, with particular emphasis on promoting (a) human dignity, as outlined in Article 1, (b) tolerance, as outlined in Article 2, (c) the family, as outlined in Article 16, and (d) religious freedom, as outlined in Article 18;
To give greater voice to smaller NGOs beyond their national borders, including NGOs from developing countries and countries with economies in transition; and
To provide international conferences and symposia as a foundation for the building of moral and healthy individuals, families, societies, and nations.
Visit WANGO's web site here.